Submit to the most inclusive fashion magazine in the world, get discovered and join 70,000 fashion creatives who already did.
How to get featured in Model Citizen Blog, Apple News Channel and Magazine?
If you are a glamour, beauty, fashion photographer, model, designer, stylist, brand, creative director, retoucher, editorial makeup artist and hairstylist, then you are at the right place to submit your work to Model Citizen Magazine.
TO GET PUBLISHED TO MODEL CITIZEN MAGAZINE, BLOG AND APPLE NEWS CHANNEL, YOU WILL NEED TO FILL OUT SOME NECESSARY INFORMATION, SUCH AS NAME, EMAIL, LOCATION, YOUR SOCIAL MEDIA ACCOUNTS AND SO ON.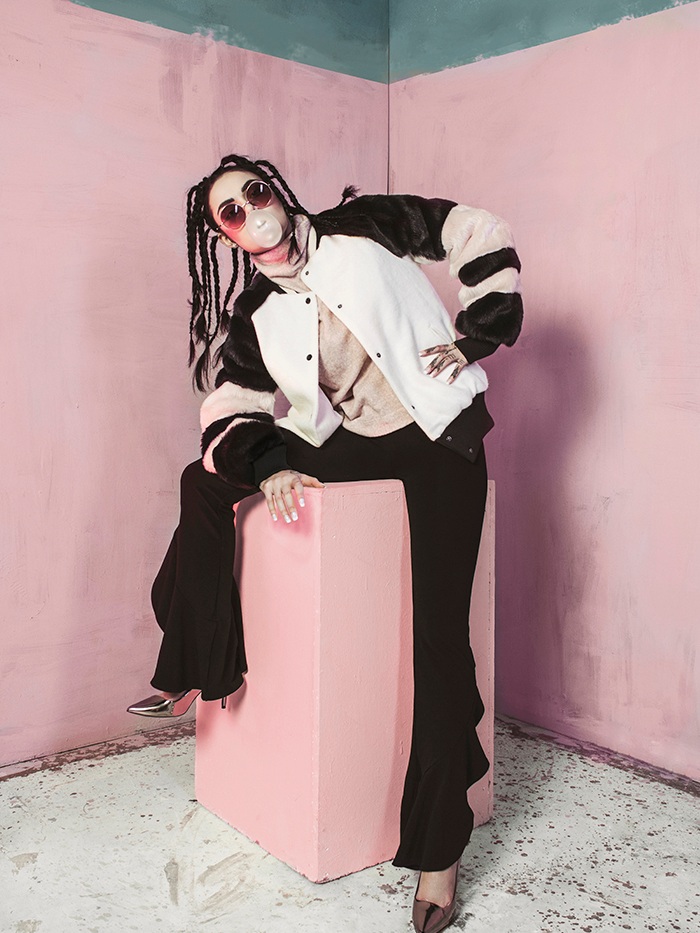 CAPTIVATE US WITH YOUR STORY.
THE "YOUR STORY" SECTION IS WHERE YOU CAPTIVATE PEOPLE'S HEART. REMEMBER, WE ARE SHOWING YOU TO OUR TWENTY MILLION READERS AROUND THE WORLD, GIVE THIS YOUR BEST SHOT. THE BEST ARTICLES WHICH ALWAYS STAND OUT ARE THE ARTICLES WHERE PEOPLE TALK ABOUT THEIR PASSION IN LIFE. IT'S NOT JUST ABOUT DREAMING OF BEING A ONE GREAT FASHION TALENT, BRAND OR CREATIVE, BUT IT'S ALSO ABOUT HOW YOU PLAN TO GET THERE, OR HOW DID YOU GET WHERE YOU ARE RIGHT NOW.
AM I SUITED TO BE A PART OF MODEL CITIZEN?
MODEL CITIZEN HAS BEEN CREATED IN THE PURPOSE OF FEATURING ASPIRING AND PROFESSIONAL FASHION TALENTS, BRANDS, AND CREATIVES AROUND THE WORLD. WE, AT MODEL CITIZEN, ASSERTS, PROMOTES, AND CELEBRATES THE COLLABORATION OF ALL PRACTICES, AND THE CALLING OF RELIGIOUS PROFESSIONALS, WITHOUT REGARD TO RACE, COLOR, SEX, DISABILITY, AFFECTIONAL OR SEXUAL ORIENTATION, GENDER IDENTITY, ETHNICITY, NATIONAL ORIGIN, AGE, OR SOCIOECONOMIC STATUS. THAT'S HAS BEEN A PART OF OUR DNA, INCLUSION.
THIS IS WHY WE DO NOT CHANGE THE ENTIRE EDITORIAL OF AN INDIVIDUAL AS WE WANT TO SHOW THE RAWNESS OF SOMEONE'S WRITING. THOUGH WE ARE A MAGAZINE, GRAMMAR IS JUST A SMALL PART OF A STORY. WE AND OUR AUDIENCE VALUE INSPIRATION AND AUTHENTICITY MORE THAN A COUPLE OF ERRONEOUS WORDS AND PUNCTUATIONS. WE ALSO DO NOT REQUIRE RETOUCHED PHOTOS.
WHAT WE, AT MODEL CITIZEN AND OUR AUDIENCE LOVE, ARE THE TALENTS OF EACH FASHION TALENT, BRANDS, AND CREATIVES WE SHOWCASE.
SO DON'T WORRY MUCH. BE YOURSELF AND HAVE FUN TELLING US YOUR STORY AND BE PROUD OF WHAT YOU HAVE ACCOMPLISHED.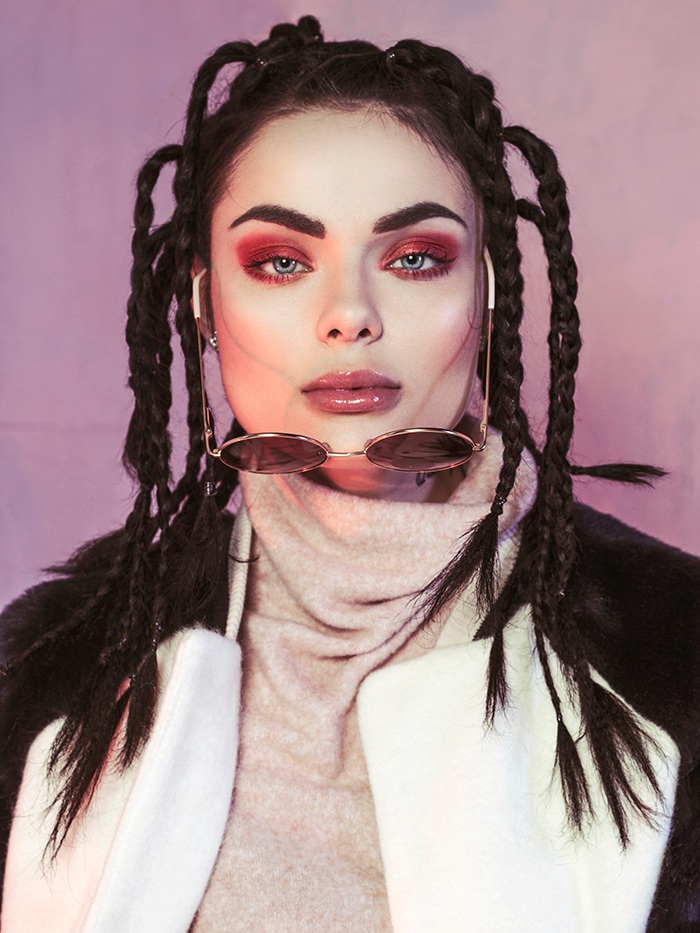 PLEASE PREPARE TO WRITE SOMETHING ABOUT YOURSELF. IN THIS IS THE SECTION, THIS IS WHERE YOU CAN TALK ABOUT YOUR JOB, PROFESSIONAL EXPERIENCES, WHAT PEOPLE SHOULD EXPECT OF YOU AND WHY THEY SHOULD TAKE ADVANTAGE OF WHAT YOU OFFER. A FIVE OR MORE PARAGRAPH INTRODUCTION ABOUT YOURSELF IS ALWAYS THE BEST ONE AND FIRST TO GET NOTICED.
AFTER WRITING YOUR VERY THOUGHTFUL STORY, IT'S TIME TO SHOWCASE YOUR TALENT BY SENDING US THE BEST MATERIALS YOU HAVE. THE PHOTOS ARE AS IMPORTANT AS YOUR EDITORIAL. PLEASE PREPARE UP TO TWENTY PICTURES BUT NOT LESS THAN TEN TO GET PUBLISHED. PLEASE PUT THEM IN A DROPBOX OR GOOGLE DRIVE FOLDER. PLEASE INCLUDE THE PHOTO CREDITS OF THE MATERIALS YOU ARE SENDING US.
WE DO NOT ACCEPT SELFIES AND PHOTOS TAKEN BY SMARTPHONES, OF COURSE, UNLESS IT LOOKS FABULOUS! IF YOU ARE A VIDEOGRAPHER OR SOMEONE WHO HAS A FASHION FILM THAT YOU WANT TO GET PUBLISHED, PLEASE SEND IT TO US, AND WE WILL ADD THAT TO THE QUEUE FOR OUR UPCOMING IGTV. FOR THE VIDEO, PLEASE SEND US A TEXT FILE WHICH INCLUDES ITS TITLE AND DESCRIPTION.
MODEL CITIZEN DOES NOT OWN THE COPYRIGHT OF YOUR PHOTOS. WE WILL USE IT FOR YOUR FEATURE ON OUR BLOGS, MAGAZINES, SOCIAL MEDIA ACCOUNTS AND APPLE NEWS CHANNEL. HOWEVER, ONCE WE HAVE PUBLISHED YOU IN THE MAGAZINE, WE CAN NO LONGER REMOVE IT.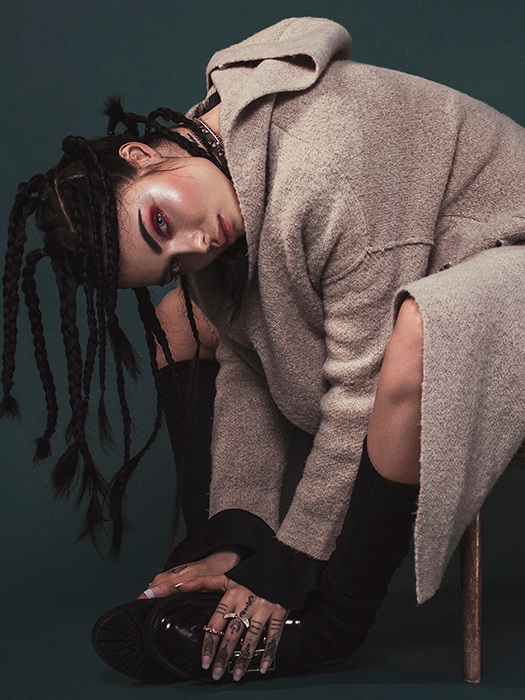 ONCE YOU HAVE GATHERED ALL THE DATA AND MATERIALS NEEDED FOR THE SUBMISSION, PLEASE PROCEED TO THE SUBMISSION BY PRESSING OR CLICKING THE IMAGE ON THE RIGHT OR THE BUTTON BELOW.
PLEASE DON'T FORGET TO TAG US WITH YOUR PHOTOS USING #FASHIONINCLUSIONNOW.
SEE YOU ON THE OTHER SIDE!